Bet9ja is an online bookmaker company based in Nigeria that allows betting on major athletic events. It was founded in 2013 by Kunle Soname. It has grown in popularity over time as a result of the outstanding services it provides. This tutorial will teach you how to check  Bet9ja slip.
We've got you covered in this post if you've ever wanted to know how to check your winnings and all bet9ja slip outcomes online, both on your mobile phone device and on your PC (Desktop).
All of the bets you put are listed on the Bet9ja Bet Slip. The bet slip should be kept up to date when monitoring your bets. You must check the Slip on a regular basis to see if all of your bets were successful. In most circumstances, losing one of the stakes results in the entire wager on the slip being canceled.
Note: Before you can gain access to your bet9ja bet slip, you must have the coupon code. This coupon code is given after you have placed your bet.
How To Check Bet9ja Betslip on Mobile
Hereinbelow is a step-by-step guide to checking bet9ja slip results on phone.
1. Navigate to bet9ja.com
2. Click on the check button, from the top bar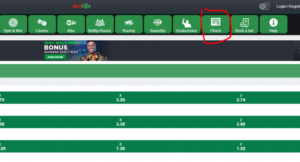 3. Enter your bet slip iD, in the box provided

4. Click on the check to view the bet9ja slip
How To Check Bet9ja Betslip on Desktop
It's also not rocket science to check your bet9ja outcome on a computer. By following the steps below, you may quickly verify your bet9ja result on your PC.
1. Navigate to Bet9ja.com from your browser
2. Enter your Bet9ja slip code, in the coupon box, provided on the left-hand side of the website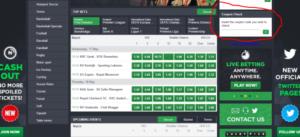 3. Click check to view your bet9ja bet slip.
Conclusion
That is all there is to it. A step-by-step guide to checking your bet9ja bet slip on your smartphone and on your computer. Please contact us if you have any questions. Please share your thoughts in the comments box below.