How To Play Bet9ja And Win Big 2021
The goal of betting is to win and you must be good and very strategic at how you place your bets to keep winning. Even though you are a fan of a certain sport and enjoy watching it, making correct predictions can be challenging. Are you tired of losing your bets on bet9ja? This article will guide you on how to place your bets correctly and give you tips on how to win.
What is bet9ja?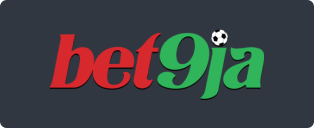 Bet9ja is the biggest online sports betting company in Nigeria. It is among the most used betting sites, as evidenced by its high traffic. It offers betting opportunities for sport, race, online casino and virtual games.
Bet9ja has an easy-to-navigate site, giving you an easy time operating and placing bets. The massive selection of odds for all sports is something you will enjoy when betting with this site. They also offer a tutorial to help the users become better at betting.
For you to place your bets on bet9ja, you need to have registered for an account. To register, visit bet9ja.com and click the register icon on the top right corner. Fill in the registration details required and finally click "proceed". You will receive a confirmation letter in your email with your login details which you will use to log in and place your bet.
Here are simple ways to place a bet on bet9ja (you can use any of them):
Method one:
 Select the sport you want from the menu on the top left.
Select the tournament you wish to bet on and click view.
Pick the events you wish to place your bet on and select the odds of your choice.
Enter the amount you want to use and click OK to confirm your bet.
Note that all your choices are automatically updated on the betting slip and after placing a bet, you will receive a confirmation message with your bet ID.
Method two:
Pick your sport, then your tournament and click view.
Find the markets you want to bet on, on the market tabs found at the top of the page.
Click on the odds you wish to use.
Enter the amount you want to spend and then click on the bet icon to finalize the process.
Method three:
 Search your desired match and click on it.
. Choose your odds to add to your betting slip.
Enter the amount you want to use and click on the bet icon to finish up.
Method four:
Here you don't need to register for an account
Choose your match and click bet to receive a booking number.
Make a payment for your booked bet at any bet9ja shop.
Winning tips when betting on bet9ja:
• Bet on few games– Use few bets with high odds and stake higher amounts. Using little money and betting on many games to make a lot of money will only leave you losing more.
• Research– Don't bet blindly but research the games you want to bet on for details such as lineup and players participating. Also, consult online predictions as they can also guide you on the 'safest' bets to make.
• Follow regular winners' tactics– Seek assistance from friends who are always winning. Consult them to know how and where they get their predictions. If they are winning, you should also win by following what they do.
• Be realistic– Your team will not always win, don't place bets on your team blindly, especially when the predictions are against it.
• Have betting goals– Set the amount of money you will use to bet weekly or monthly. When the money is used up, stop betting further until the next month to use the allocated money. Betting is addictive and you might end up losing the last bit of your money by betting bitterly.
Conclusion
Hopefully, you now know how to place bets on bet9ja and win. Use the tips provided here next time you bet to increase your chances of winning. You can use any of the methods to place your bet and as you can see, there is an option for those who are not registered. No one is locked out on bet9ja and if you run your bets the right way, you can fetch decent amounts here.