Top 5 Best Private University in Nigeria
The educational systems in Nigeria are categorized into two types: public (where students simply pay PTA) and private (where students pay school fees as well as other costs such as sports, test fees, computer fees, and so on).
Private universities are institutions that are owned, managed, and run by people or groups from the private sector.
In 1993, the Federal Government passed legislation permitting private sectors to build universities in accordance with government criteria.
While most Nigerian students attend public universities, a few, mostly from well-to-do families, regard private universities as an alternative. And, contrary to popular belief, private colleges are among the best places to study in Nigeria.
Private universities are the ideal option because they provide you with world-class tutoring. There are functional laboratories with modern facilities.
Different institutions have different norms and cultures, and these are some of the distinguishing qualities of Nigerian private schools.
Due to the high cost of tuition at private universities, finding a reputable and affordable university can be a huge challenge for both parents and students. I will talk more about the best private university in Nigeria in this article.
According to the National Universities Commission (NUC), Nigeria has ninety-nine (99) private universities. This article will present you with a list of some of Nigeria's top private universities that are also competitive at the continental level.
BEST PRIVATE UNIVERSITY IN NIGERIA
Covenant University
Babcock University
Joseph Ayo Babalola University
Bowen University
Redeemer's University Nigeria
1. Covenant University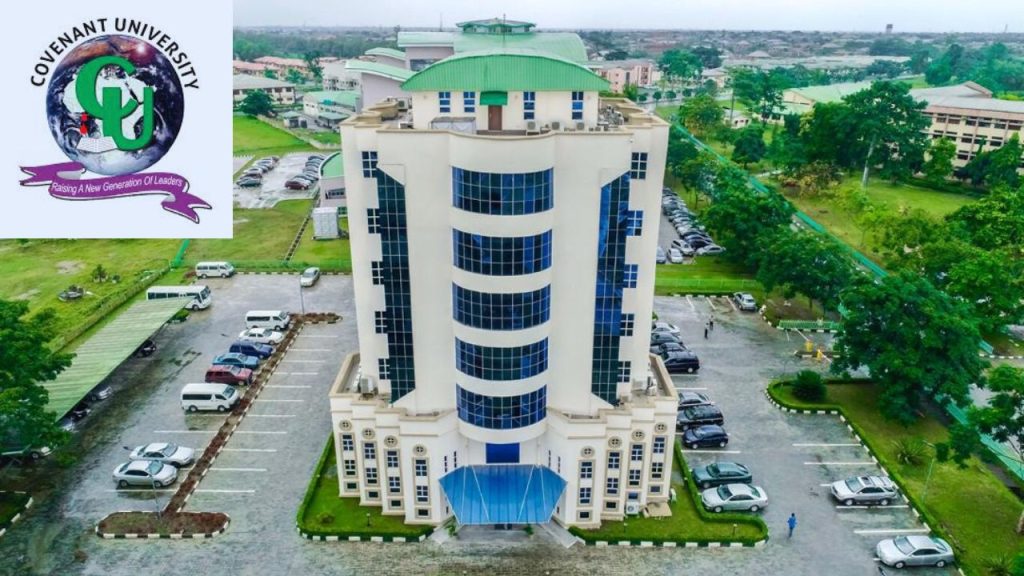 Covenant University (CU) is a Christian private university in Ota, Ogun State, Nigeria. It is affiliated with Living Faith Church Worldwide and is a member of the Association of Commonwealth Universities, Association of African Universities, and National Universities Commission.
Covenant University is the first Nigerian university to be ranked in Times Higher Education's top 401–500 category of world universities in 2019.
Covenant University is a private Pentecostal Christian university in Ota, Nigeria, that has been in operation with official status since 2002.
The college system of the university consists of four colleges: the College of Business and Social Sciences, the College of Leadership and Development Studies, the College of Engineering, and the College of Science and Technology.
Covenant University has experienced tremendous growth throughout its nearly two decades of existence.
In the webometric ranking's 2021 ranking, Covenant Institution was ranked the top private university in Nigeria and the second best university overall in the webometric ranking.
Its mission is to create knowledge and restore the dignity of the black race through Human Development and Total Man Concept-driven curricula, as well as to employ innovative, cutting-edge teaching and learning methods, research, and professional services that promote integrated, life-applicable, life-transforming education relevant to Science, Technology, and Human Capacity Building, making it Nigeria's best private university.
2. Babcock University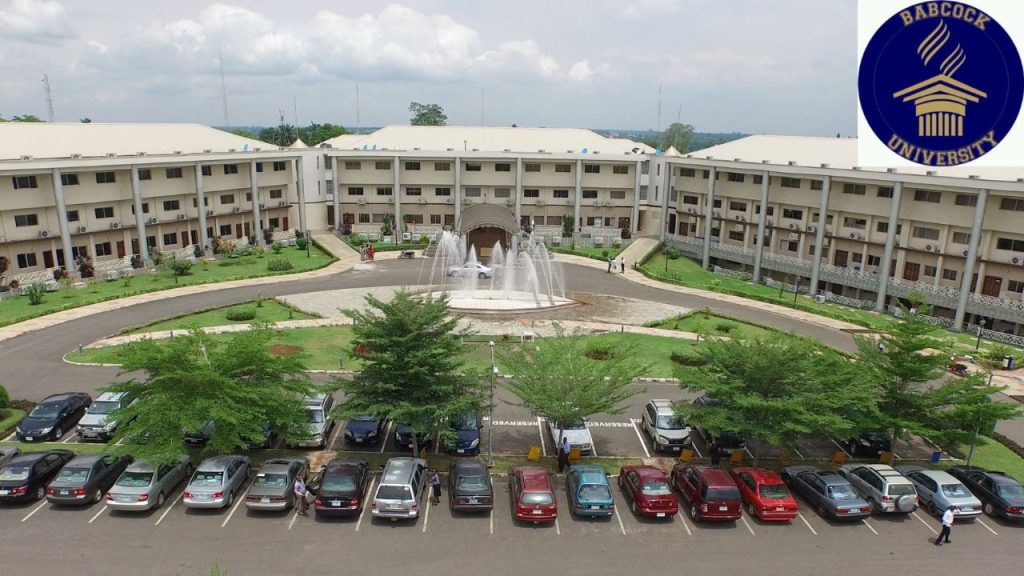 Babcock University is a Christian co-educational private university owned and operated by the Seventh-day Adventist Church in Nigeria. The university is in Ilishan-Remo, Ogun State, Nigeria, halfway between Ibadan and Lagos.
The Ben Carson School of Medicine graduated its inaugural class of students in 2017.
It is part of the Seventh-day Adventist education system, which is the second-biggest Christian school system in the world.
Babcock University (BU), as it is presently known, began as the Adventist College of West Africa on September 17, 1959. (ACWA). ACWA was founded by the Seventh-day Adventist Church as a senior college for the training of church workers from the West African sub-region. It began with only seven ministerial students.
The University began with three faculties (which later became schools): the Faculty of Education and Humanities, the Faculty of Management and Social Sciences, and the Faculty of Science and Technology, each of which had eleven departments.
The fourth school was the School of Law and Security Studies.
On June 7, 2009, the institution celebrated its 50th anniversary, and the university celebrated its tenth. The ceremony included federal and state authorities, as well as representatives from the Seventh-day Adventist Church's World Headquarters.
Babcock University expanded from the original four schools to include a postgraduate school in the third quarter of 2010 and a medical school in January 2012. The Joel Awoniyi School of Education & Humanities has recently expanded its music and educational foundations departments. Babcock has eight schools and two institutions as of 2013. They are:
The School of Social Sciences has departments like Economics, Social Work, etc.
School of Management Sciences with departments like Accounting, Business Administration, Marketing, etc.
College of Health & Medical Sciences
The School of Science & Technology
The School of Computing & Engineering Sciences has departments like computer science, software engineering, etc.
The School of Education and Humanities has departments like Education, etc.
The School of Law & Security Studies has departments like Law, International Law & Diplomacy, etc.
School of Nursing with departments like Nursing, etc.
School of Public & Applied Health with departments like Public Health, etc.
College of Post Graduate Studies
In order to get national recognition for its status and programs, an attempt was made to establish a local affiliation with the University of Ibadan under the name "Babcock College."
The process of affiliation with the University of Ibadan was still ongoing when the Federal Government of Nigeria proclaimed Babcock University as one of the country's first three private universities on April 20, 1999.
Babcock, a pioneer private university in Nigeria since 1999, has upheld a tradition of cutting-edge excellence in education. Babcock now has a postgraduate school that began operations in the third quarter of 2010 and a medical school that began operations in January 2012.
Babcock Institution, which earlier received the honor as the greatest private university in Africa, is now ranked the second best university in Nigeria, trailing only Covenant University.
3. Joseph Ayo Babalola University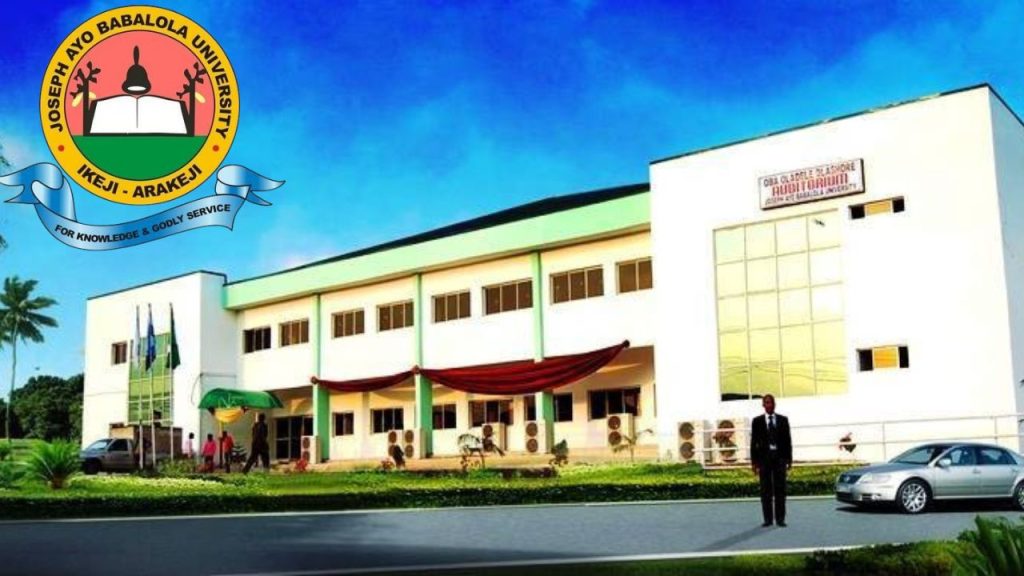 The Joseph Ayo Babalola University (JABU) is a private university located in Ipo Arakeji and Ikeji Arakeji, two neighboring communities in Osun State, Nigeria, established by the Christ Apostolic Church (CAC).
The university is named after the first spiritual leader of Christ Apostolic Church, Joseph Ayo Babalola (1904–1959).
Joseph Ayo Babalola University is a fully residential institution. The university provides courses in the following colleges: Agricultural and Natural Sciences; Environmental Sciences; Humanities; Law; Management Sciences; and Social Sciences. Because of the school's Christian underpinnings, male and female students are encouraged to dress modestly while on campus.
It is the first entrepreneurial university in Nigeria. The University was established in 2004 with His Royal Majesty, Oba (Dr) Oladele Olashore (CON) as the first Chancellor the university.
It was founded in 2004 and has expanded rapidly since then.
This school is committed to instilling an entrepreneurial spirit in its students. Most parents choose to send their children to this institution where they will be subjected to standardized testing.
Following the success of JABU, Nigeria's first entrepreneurship-focused institution, Nigeria's National University Commission (NUC) program has demonstrated its quality and entrepreneurship credentials.
Because of its entrepreneurship program, Joseph Ayo Babalola University (JABU) is ranked third among Nigeria's top private universities.
4. Bowen University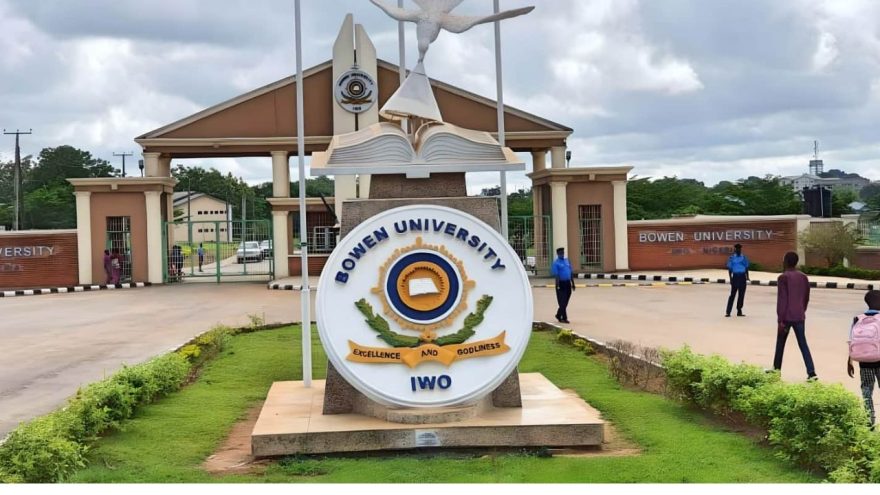 Bowen University is a private university owned by Baptist Christian Nigeria and operated by the Nigerian Baptist Convention. Bowen University is located at Iwo in Osun State, Nigeria, and is housed in the old 1,300-acre (6 km²)  campus of Baptist College, a teacher-training institution on a hill just outside the city.
The Bowen School is one of Nigeria's oldest private higher education schools, founded in 2001 by the Nigerian Baptist Convention (NBC).
In 1854, the fundamental foundation of what is now Bowen University was laid.
That year, the late Rev. Thomas Jefferson Bowen's family established a school in Ijaiye Orile, Nigeria's current Oyo State.
The school, which began in 1854 with five stewards of the late Bowens, five other laborers, and a few others drawn to the budding school out of curiosity, has evolved into thousands of Baptist primary and secondary schools spread over the country. By 1960, a Baptist school could be found practically anywhere there was a Baptist church.
In 1938, the idea of establishing a Baptist university in Nigeria was born. This arose from the Baptist commitment to assist people in reaching their greatest potential. The first major step toward realizing this vision was not taken until 1956, when a proposal was submitted at the Baptist Mission meeting held in Eku from December 11th to 14th, 1956.
The plan was adopted by the Executive Committees of the Baptist Mission of Nigeria and the Nigerian Baptist Convention on the 16th and 17th of July, 1957.
Since then, the Nigerian Baptist Convention has worked tirelessly to realize the vision, committing time, material, and human resources.
All of these efforts have resulted in the formation of Bowen University, an important milestone in the academic heritage of the Nigerian Baptist Convention and the first Baptist university in Africa.
Bowen University was approved by the Federal Government of Nigeria on July 17, 2001, and was afterward permitted to operate by the National Universities Commission (NUC).
This Private University celebrated academic achievements on November 4, 2002, when 506 pioneering students were accepted to its three faculties: Agriculture, Science and Science Education, and Social and Management Sciences.
The National Universities Commission (NUC) approved the University's degree programs in Medicine (MBBS), Anatomy (B.Sc), and Physiology in 2009. (B.Sc).
In June 2011, the NUC also granted permission to the university to establish the faculties of humanities and law.
The Faculty of Humanities began immediately in 2012, while the Council of Legal Education sent its own Facility Visitation Panel in August 2012 and approved it in December of the same year. These programs have officially begun.
They use an entrance exam to select their students. They offer bachelor's, master's, and doctorate degrees. It is the 28th best university in Nigeria while ranking as the 4th best private university in Nigeria and has a lot of great facilities for its students.
5. Redeemer's University Nigeria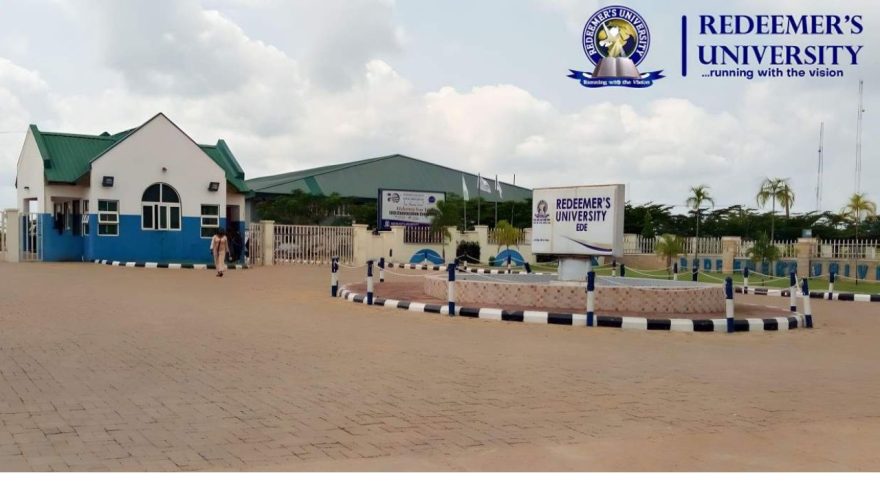 Redeemer's Institution is a private Christian university founded by the Redeemed Christian Church of God.
It was established in 2005 in Ogun State, Nigeria. Redeemer's Institution is a Christian university that offers degrees in engineering, science, arts, management, and social science at various levels.
The institution is not religiously diverse because it is a Christian university, but it is culturally diverse because it accepts students from all backgrounds. Redeemers University has a moderate student and staff population, with approximately 4,000 students and 400 employees; the university has a student-to-staff ratio of approximately 10:1.
Redeemers University has a highly demanding admissions process. The university is equipped with cutting-edge technology, and its graduates are making significant contributions in Nigeria. Redeemer University's tuition fees range between N600,000 and N700,000, depending on the curriculum. The university also provides housing for its students and has a library.
The university is spiritually intense since students participate in various spiritual and church-related activities.
The university received a World Bank grant in 2013 to help fund the creation of the African Centre of Excellence for Genomics of Infectious Diseases (ACEGID).
To win the funding, Redeemer's University competed against 15 major universities from West and Central Africa, and after a tough process and based on the quality of work displayed in her submission, the university was awarded the grant that gave birth to the center.
The Redeemer's Private University offers undergraduate and graduate programs. Undergraduate programs were launched in 2005 with three colleges. They were the colleges of Natural Sciences, Management and Social Sciences, and Humanities.
The university admitted its first batch of M.A., M.Sc., and Ph.D. students during the 2012–2013 academic year. As of November 2020, the university had produced 12 sets of graduates.
The institution transitioned from collegiate to a faculty-based system in the 2019/2020 academic year. During that same academic year, the university established two new faculties: the Faculty of Engineering and the Faculty of Environmental Sciences.
Earlier this year, the institution launched the Faculty of Law and the Faculty of Basic Medical Sciences.
Redeemer's Institution Nigeria is recognized as the fifth best private university in Nigeria, with a UTME cutoff mark of 170.
Conclusion
In conclusion, after a comprehensive analysis of the best private university in Nigeria, including Covenant University, Babcock University, Joseph Ayo Babalola University, Bowen University, and Redeemer's University Nigeria, it becomes evident that these institutions have consistently demonstrated excellence in various academic and non-academic aspects.
Each private university on this esteemed list has established itself as a center of knowledge, fostering an environment of innovation, critical thinking, and holistic development.
From cutting-edge facilities to experienced faculty, these universities offer a rich educational experience that prepares students for the challenges of the ever-evolving global landscape.