Top 10 Best Polytechnics in Nigeria
Polytechnic education, which is a part of tertiary education's technical education program, leads to the learning of practical and applied skills as well as fundamental scientific knowledge.
Polytechnic education is a type of education that focuses on practical and transferable skills. According to the Federal Republic of Nigeria (FRN), this sort of education is delivered after the second six years of regular schooling.
Polytechnics were founded to provide full-time and part-time courses in technology, applied science, commerce, and management, as well as other fields of applied learning relevant to Nigeria's development needs in the areas of industrial, agricultural, and distribution production, research and development, and technique adaptation.
The Polytechnics were formed with the purposeful policy of increasing the country's technological growth, which is a solid educational basis, as evidenced by the preceding.
A recent ranking by Webometrics has revealed the top 10 best polytechnics in Nigeria. The ranking places Yaba College of Technology as the best polytechnic in the country, while Federal Polytechnic Ilaro and Lagos State Polytechnic were rated second and third, respectively.
The ranking was based on four variables, according to the management of Webometric, a renowned Spain-based institution: openness rank, impact rank, presence rank, and excellence rank.
These four criteria were used by webometrics to determine which polytechnic institution in Nigeria ranks first among all polytechnic institutions.
TOP TEN BEST POLYTECHNICS IN NIGERIA
The top ten best polytechnics in Nigeria according to Wbometric are listed below:
Yaba College of Technology
Federal Polytechnic Ilaro
Lagos State Polytechnic
Auchi Polytechnic
Federal Polytechnic Ado-Ekiti
Federal Polytechnic Nekede Owerri
Federal Polytechnic Ede
Federal Polytechnic Bauchi
Moshood Abiola Polytechnic Abeokuta
Petroleum Training Institute Effurun
1. Yaba College of Technology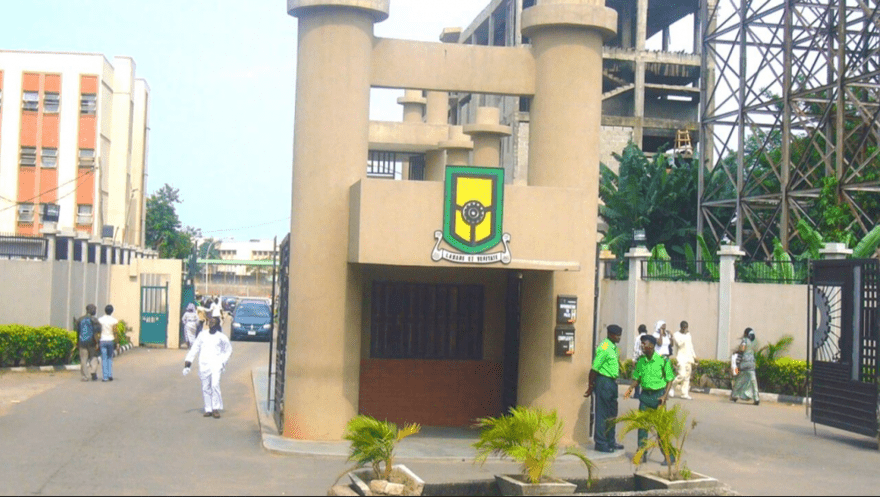 Yaba College of Technology, popularly known as YABATECH, is Nigeria's first higher educational institution, having been established in 1947. It's in the Yaba area of Lagos, and it has around 16,000 students enrolled.
YABATECH was founded in 1947 as a successor to Yaba Higher College. It was granted autonomy in 1969 by Decree 23, which gave it the authority to deliver full-time and part-time courses in technology, applied science, commerce and management, agricultural production and distribution, as well as research.
According to Webometric rankings, Yaba College of Technology is one of the best polytechnics in Nigeria.
This College of Technology is Nigeria's first higher education school to create a Centre for Entrepreneurship Development, with ties to the business and industrial worlds. The center offers required courses that all students must take during their time at the college.
There is a Quality Assurance Unit in the college which monitors the quality of academic service delivery.
The Applied Research and Technology Innovation (ARTI) Unit was created to encourage research and link with business sector organizations for research exploitation and application. ARTI also helps to foster connections between Yabatech students and students from other universities, particularly in the area of research.
The Medical Centre, which is open 24 hours a day, provides free medical services. The athletic complex, which is located in the heart of campus, provides sports facilities.
In the sixteen seasons of the Nigeria Polytechnic Games Association, the college has won five times.
The Department of Agricultural Technology and the Michael Otedola Information and Communication Centre are located on the college's second campus in Epe.
Engineer Obafemi Omokungbe, the Rector, currently leads the college. He is the institution's first alumnus to be named Rector. On March 6, 2018, he took over for Dr. Margaret Kudirat Ladipo, who had served since December 10, 2017.
2. Federal Polytechnic Ilaro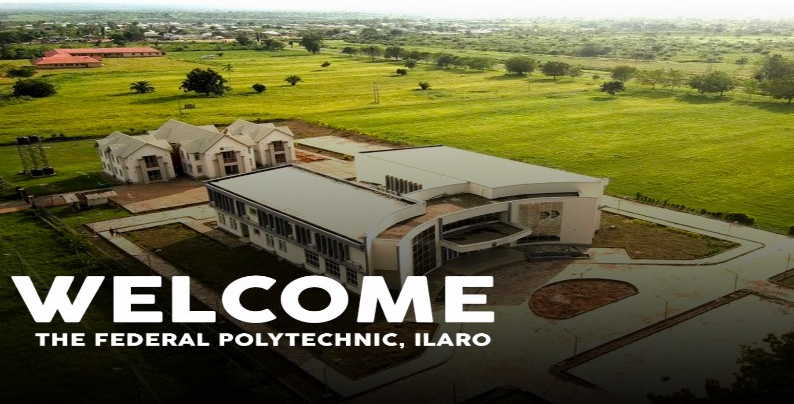 On July 25, 1979, Federal Polytechnic Ilaro was founded by legislation, and on November 15, 1979, it opened its doors to the public. Since its opening, the Federal Polytechnic Ilaro ha proven to be one of the best polytechnics in Nigeria.
According to Webometric rankings, Federal Polytechnic Ilaro is Nigeria's second-best polytechnic.
Since 2014, it has been claimed that the institution is the most sought-after polytechnic in the country. Unlike other institutions, Federal Polytechnic Ilaro has maintained a consistent academic calendar for the past 12 years.
The institution's master design is separated into two distinct campuses, known as the East and West Campuses.
Staff quarters, the major library, student hostels, sports facilities, the student affairs office, the medical school, the nursery and primary schools, and other facilities are all located on the East Campus.
The School of Engineering and Environmental Studies, the Auditorium, and the ICT Center are all located on the West campus.
Since then, the Polytechnic has earned a reputation as a premier educational and training institution with five schools or faculties. Engineering, Environmental Studies, Communication and Information Technology, Management Studies, and Pure and Applied Sciences are the disciplines involved.
3. Lagos State Polytechnic (Now Lagos State University of Science and Technology)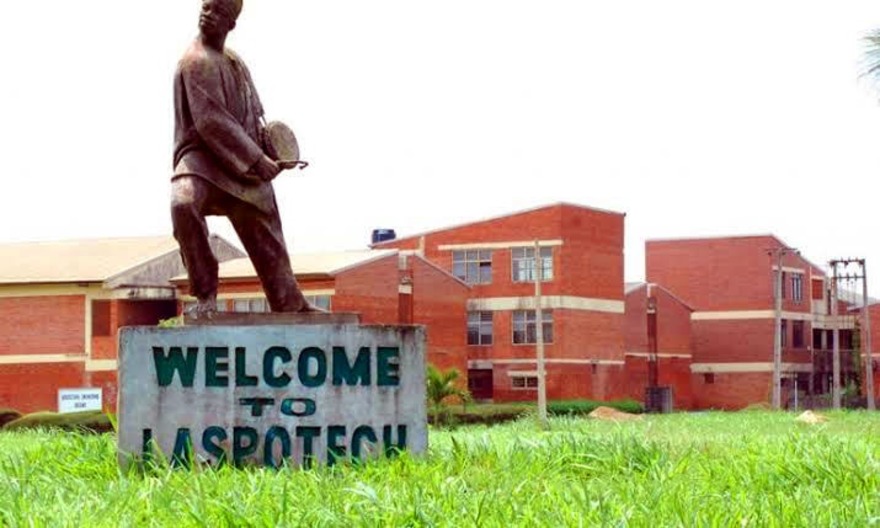 The Lagos State Polytechnic (LASPOTECH), now Lagos State University of Science and Technology is a public tertiary institution in Ikorodu, Lagos State
With the publication of Lagos State Edict No. 1 of 1978, this institution of Science and Technology was formed, with retroactive effect from June 1, 1977.
The five departments that started classes in January 1978 at a temporary location (currently the Isolo Campus) were: Accountancy and Finance, Management and Business Studies, Insurance, Secretarial Studies, and Basic Studies. They eventually began offering GCE 'A' Level Arts and Sciences courses.
The School of Agriculture in Ikorodu was merged with the institution on August 1, 1978, and it constituted the nucleus of the current permanent facility at Ikorodu.
The Lagos State Government changed the name of the institution from Lagos State College of Science and Technology (LACOSTEC) to Lagos State Polytechnic in 1988, after ten years of operation (LASPOTECH). Governor Babajide Sanwo-Olu promoted the institution into a university in 2021.
The Polytechnic currently has a staff strength of 808 with 56 accredited programs across the various schools.
The institution now has almost 50,000 full-time and part-time students, after starting with just 287 pioneer students.
Currently, the Polytechnic has three campuses: Isolo, Surulere, and Ikorodu. The latter now serves as the institution's permanent home, as the Ikosi Campus has closed.
LASPOTECH has been named among the best polytechnics in Nigeria. From breathtaking signature architecture to pedestrian-friendly gathering spots, our award-winning home is designed to inspire.
Lagos State Polytechnic offers over 300 majors and over 5 tailored-suit academies.
4. Auchi Polytechnic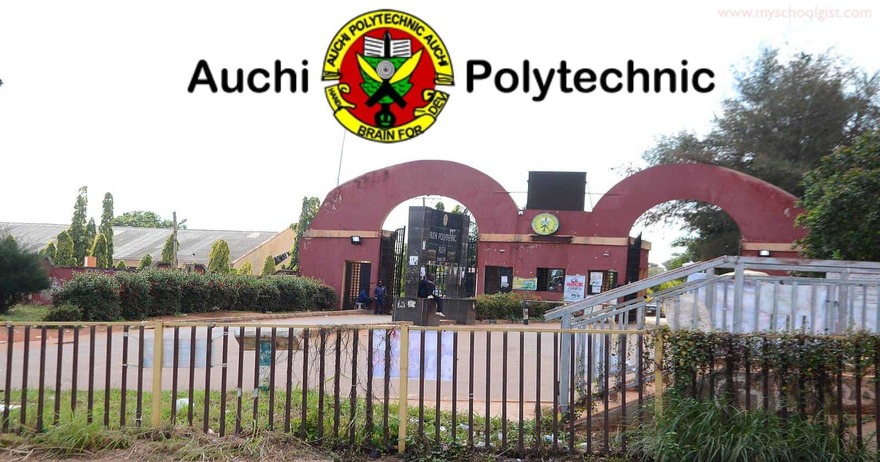 Number four on our list of the best polytechnics in Nigeria is Auchi poly. Auchi Polytechnic is a Nigerian Federal Polytechnic located in Auchi, Edo State.
It was one of Nigeria's first four polytechnics to emerge. It has nearly 10,000 students enrolled in courses in business, technology, environmental science, and the arts.
Auchi Polytechnic was officially established in 1963 as a technical institution, a gift from the British government to the then-Midwestern Region.
It only offered courses up to the ordinary diploma level in a few engineering and business fields. By the 1970s, skilled labor was in short supply at all levels and in a wide range of fields.
As a result, the Bendel State Government converted the technical college to a full-fledged polytechnic in 1973, with the mission of training qualified workers up to the Higher National Diploma level in engineering, science, environmental studies, business studies, and art and design.
The institution's current statute mandates that it produce well-trained and highly talented middle-level people for the national economy in the fields of engineering, applied sciences and technology, environmental studies, management studies, and art and industrial design.
The polytechnic was taken over by the Federal Government from the Edo State Government in 1994.
The school's academic standards are nationally and globally acknowledged. Since 2009, Webometrics has continually ranked Auchi Polytechnic among Nigeria's top universities.
In 2009, it was ranked eleventh, and in 2010, it climbed one spot to tenth. By 2011, it had risen to second place. It has continuously ranked first among the  best polytechnics in Nigeria, West Africa, and Africa as a whole.
However, according to Webometrics' most current ranking, it has plummeted to fourth place.
The school's graduates have excelled in a variety of sectors, including business, finance, engineering, science, art, and design.
The high standards are clearly visible in peer competitions. The polytechnic maintains:
The first prize in the Polytechnic Expo of engineering designs and fabrications (2008 and 2012).
The first prize in the Minna exhibition for crafts and woodworks (2004)
The NUXART prize for Art Works; the polytechnic won this prize three times consecutively.
The school did well at an exposition arranged by the Federal Ministry of Education for all tertiary institutions in the country. The Federal Government invited it to present works again during the first African legislative summit in 2013, based on its performance.
The institution's students have distinguished themselves among their peers on a student level. Auchi Polytechnic took first place in a national discussion for tertiary institutions held in Abuja in 2009.
The institution's students finished second the following year in a discussion organized by the University of Ibadan, where one of the school's representatives was named the best female speaker.
Auchi Polytechnic symbolizes the Federal Government's commitment to offering entrepreneurial skills to students as both quick and long-term solutions to unemployment and underemployment in the field of environmental impact.
The polytechnic has been designated as an entrepreneurship studies center of excellence.
Closely related to this is the development of the flexible skills initiative of the Commonwealth of Learning (COL).
Again, Auchi Polytechnic is foremost in this regard, being the only partner institution with COL in Nigeria. Thus, the institution runs short-duration programs in skills acquisition for interested members of the public.
5. Federal Polytechnic Ado-Ekiti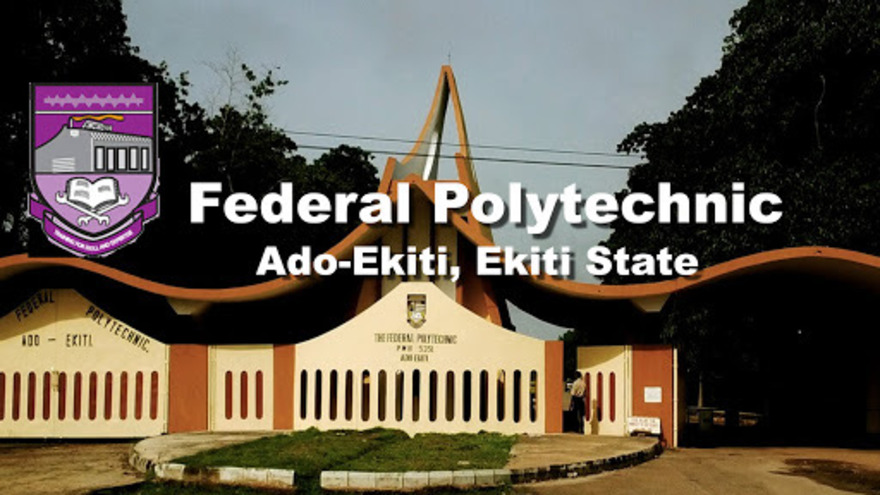 The Federal Polytechnic Ado-Ekiti is a polytechnic in Ado Ekiti, Ekiti State, but not just any polytechnic. The Federal Polytechnic Ado-Ekiti is one of the best polytechnics in Nigeria.
The rector is Engr. Dayo Hephzibah Oladebeye.(Ph.D.). The institution is located along Ado/Ijan Ekiti road, Ado-Ekiti, Ekiti State, Nigeria.
You can find courses like architectural technology, urban and regional planning, surveying and geoinformatics, quantity surveying, civil engineering technology, mineral resources and engineering technology in this polytechnic. But that's not all…
Echanical engineering technology, electrical/ electronics engineering, computer science, science laboratory technology, glass/ceramics technology, food technology, staining technology, and more are all available at Federal Polytechnic Ado-Ekiti.
There are five established faculties in this institution:  Business Studies, Engineering, Environmental Studies, Science, and Computer Studies; and the newly established School of Agriculture and Agricultural Technology.
In January 1977, the college of technology in Jos, Plateau State, started with 350 National Diploma students. The following year, the government relocated it to Akure, Ondo State, and it became a polytechnic in 1979.
It was relocated to Ado Ekiti in 1982, with Akure becoming the home of the Federal University of Technology. It had around 10,000 full- and part-time students and about 1,500 employees as of 2016.
According to Webometric, the Federal Polytechnic Ado-Ekiti is ranked 5th in the list of the best polytechnics in Nigeria.
6. Federal Polytechnic Nekede Owerri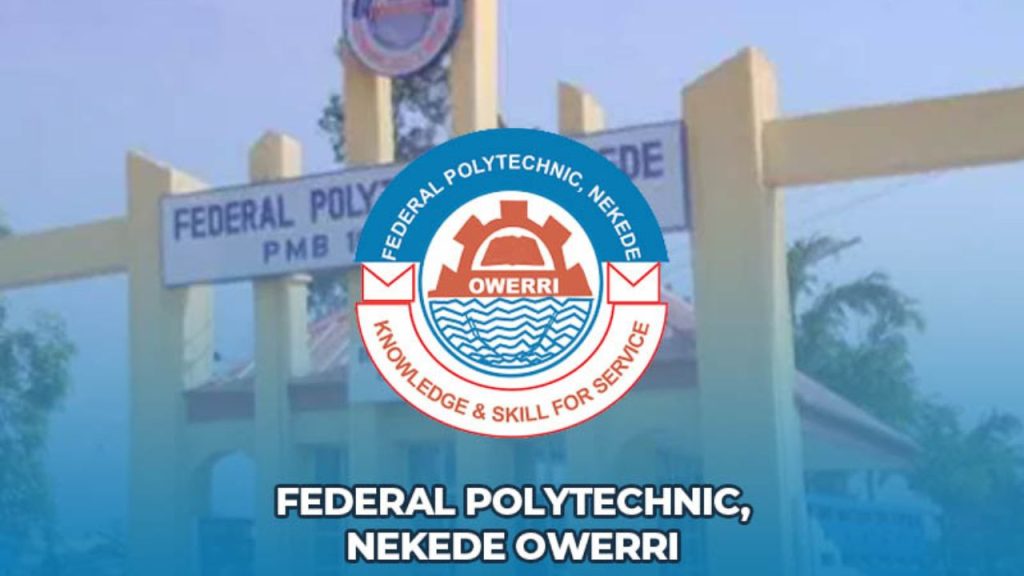 The Federal Polytechnic, Nekede is a federal government-owned higher education institution located in Nekede, Owerri West local government area in Imo State, South-Eastern Nigeria.
The Imo State government founded the College of Technology, Owerri on a temporary site at the premise of Government Technical College in 1978 before moving it to its current home in Nekede.
The polytechnic became a federal government institution on April 7, 1993, and was called "The Federal Polytechnic, Nekede."
At the undergraduate level, the Federal Polytechnic, Nekede, provides National Diploma and Higher National Diploma courses.
This wonderful institution's aim is to be the leader in demand-driven technology and innovation, as evidenced by its ranking as one of the top polytechnics in the country.
Federal Polytechnic Nekede is dedicated to providing students with the technical and professional skills they need to become not only employable but also job creators.
Federal Polytechnic, Nekede has five schools: School of Engineering Technology (SET), School of Industrial and Applied Science (SIAS), School of Business Management Technology (SBMT), School of Humanities and Social Science (SHSS), and School of Environmental Development Technology.
Rev. Engr. Dr. Micheal Arimanwa was inaugurated as the 8th Rector of Federal Polytechnic Nekede and the first Alumnus Rector of the university on October 3, 2018.
According to the NBTE 2018 ranking, Federal Polytechnic Nekede in Imo State was among the best polytechnic in Nigeria, while a recent Webometric ranking has it in sixth place, trailing directly behind Federal Polytechnic Ado-Ekiti.
7. Federal Polytechnic Ede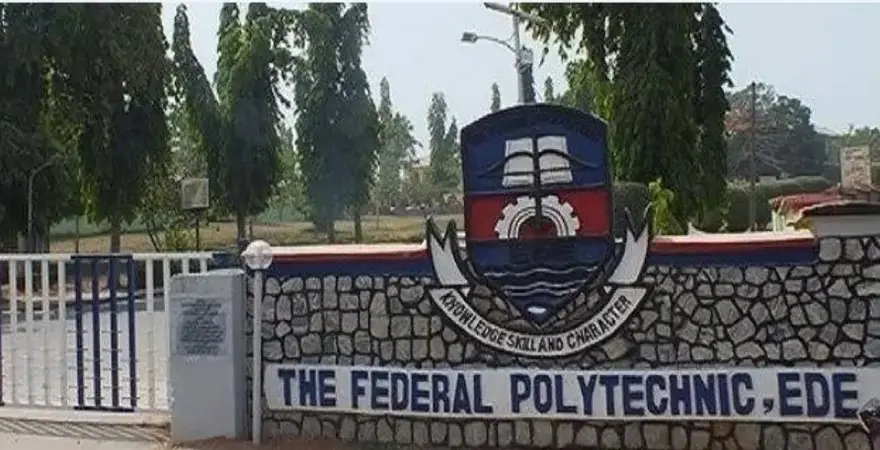 Federal Polytechnic, Ede is a Nigerian tertiary institution that was established in 1992. It is located in Ede, a town in Osun State, southwestern Nigeria. It is a National Diploma awarding institution.
The functions of the Polytechnic as specified in the decree are as follows:
1. To provide full-time or part-time courses of instruction and training in:
Technology, Applied Science, Commerce, and Management
Such other fields of applied learning are relevant to the needs of the Federal Republic of Nigeria in the areas of Industrial and Agricultural Production, Distribution, and Research in the development and adoption of techniques, as the Academic Board and the Council may from time to time determine.
2. To arrange conferences, seminars, and study groups relative to the field of learning specified in paragraph one above.
3. To perform such other functions as in the opinion of the Council which may serve to promote the objectives of the Polytechnic
The National Youth Service Corps (NYSC) used the old Baptist Teachers College as an Orientation Camp for the Corps members, which the Polytechnic took over. Ede Local Government and the Osun State Ministry of Education collaborated to make this happen.
The Task Force team, established by the Federal Ministry of Education and led by Engr. Musa Abdullahi was charged with developing and preparing the Polytechnic's establishment. The task force conducted interviews for senior staff in October 1992 at the Industrial Training Fund (ITF) office in Ibadan.
The Polytechnic began properly in January 1993, with the arrival of the Pioneer Rector, Cheif Jimi Bamgbose from the United States of America, and thus paved the ground for the admission of 847 students (pioneer students) on April 13, 1993.
The Federal Polytechnic Institute is committed to providing a just, informed, dynamic, disciplined, and resourceful institution dedicated to transforming people's lives, producing multi-level technical manpower, and advancing management, scientific, and technological frontiers in a learning, teaching, and research environment.
Ede Federal Polytechnic is ranked seventh among the best polytechnics in Nigeria.
8. Federal Polytechnic Bauchi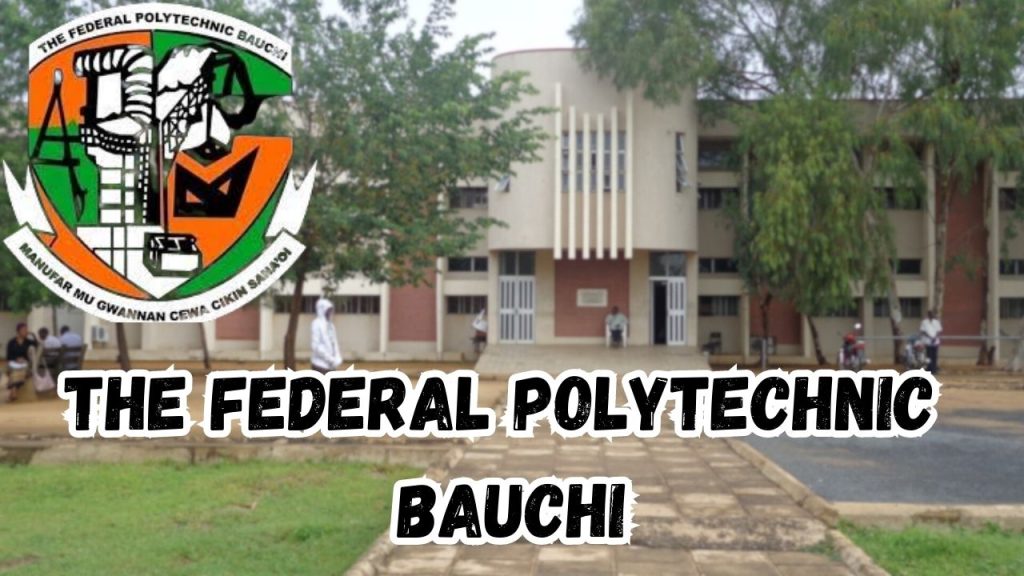 Federal Polytechnic Bauchi was founded in July 1979 by Decree 33 (Act 33) of the Federal Republic of Nigeria, along with six other institutions, with a mandate to run full-time and/or part-time programs in technology, applied science, commerce, and management, as well as other relevant fields, in order to drive Nigeria's development.
It is situated at Gwallameji village on the Bauchi-Dass Road, and is currently ranking number 8 on the list of the best polytechnics in Nigeria.
The current rector of the polytechnic is Arch. Sanusi Waziri Gumau.
The college, which offers National Diploma and Higher National Diploma programs, received approval in 2020 to conduct nine-degree programs in affiliation with Bauchi's Abubakar Tafewa Balewa University.
With an eight-position rank, the institution offers the following courses:
Accountancy
Agricultural and Environmental Engineering Technology
Agricultural Technology
Animal Health and Production Technology
Architectural Technology
Banking and Finance
Building Technology
Business Administration and Management
Chemical Engineering Technology
Computer Science
Electrical/Electronic Engineering
Estate Management and Valuation
Food Technology
Hospitality Management
Leisure and Tourism Management
Mass Communication
Mechanical Engineering Technology
Office Technology and Management
Public Administration
Quantity Surveying
Science Laboratory Technology
Statistics
Surveying and Geo-informatics
9. Moshood Abiola Polytechnic Abeokuta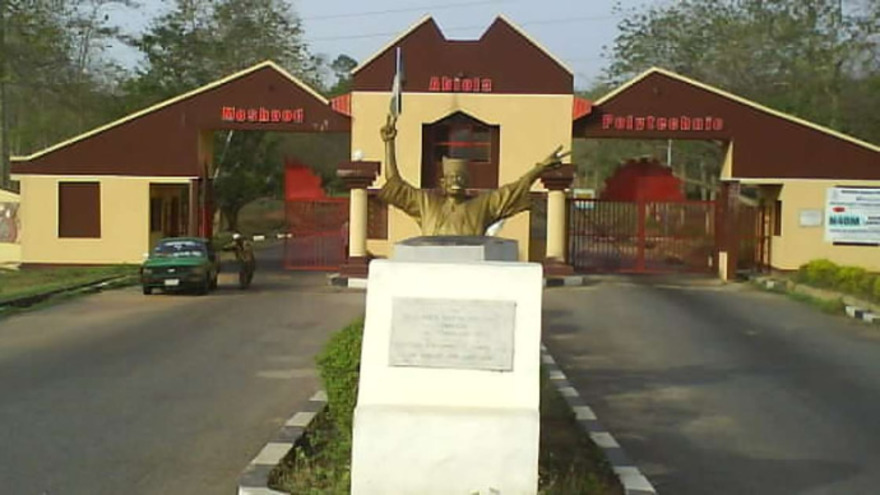 Ranking number 9 on the list of the best polytechnics in Nigeria is MAPOLY. Moshood Abiola Polytechnic, also called MAPOLY, is a Nigerian tertiary education institution in Abeokuta, Ogun State.
The Ojere campus is located in Abeokuta's south-eastern region, spanning around 960 hectares of rolling ground bordered to the south by the Ogun River. It is named after Nigerian President Moshood Kashimawo Olawale Abiola, who was elected in 1993 but stopped from entering office.
The Polytechnic was renamed Moshood Abiola Polytechnic, Abeokuta, when Chief MKO Abiola, the Polytechnic's largest patron, died in 1998.
During Harris Eghagha's military government, the institution was formally created in 1980 as Ogun State Polytechnic, and since then has been regarded as one of the best polytechnics in Nigeria.
Although Brigadier Harris Eghagha first proposed the Polytechnic, Chief Olabisi Onabanjo's administration brought it through.
The Polytechnic started on two temporary campuses, Oke-Egunya and Onikolobo, before moving to the Ojere campus between April 1985 and March 1988.
The polytechnic now comprises five schools, each led by a director, and 21 departments, each led by a Head of Department.
The schools, as well as their respective departments, are:
Business & Management Studies (Accountancy, Business Administration, Business & Finance, Office & Technology Management, and Marketing).
Communication & Information Technology (Mass Communication and General Studies)
Environmental Studies (Architecture, Urban & Regional Planning, Estate Management, Building Technology, Quantity Surveying, and Surveying & Geo-Informatics).
Engineering (Civil Engineering, Computer Engineering, Mechanical Engineering, and Electrical/Electronic Engineering).
Science and Technology (Science Laboratory Technology, Food Technology, Pharmaceutical Technology, Leisure and tourism, Mathematics & Statistics, and Computer Science).
10. Petroleum Training Institute Effurun
The last institute on our list of the  best polytechnics in Nigeria is The Petroleum Training Institute Effurun. federal government of Nigeria established the Petroleum Training Institute (P.T.I.) in Effurun, Delta State in 1973 as a prerequisite for membership in the Organization of Petroleum Exporting Countries (OPEC).
The main aim was to train indigenous middle-level manpower to meet the labor force demands of the oil and gas industry in Nigeria and the West African subregion.
It issues General Welding Certificates, National Diplomas, and Higher National Diplomas.
The institute is led by Dr. Henry Adimula, who was the institute's Principal and CEO until his appointment as Vice Principal.
Dr. Henry Adimula was named Principal on July 3, 2020, after the first four-year tenure of the institution's prior principal, Prof. Sunny E. Iyuke, expired.
The following are the departments in the institution;
Petroleum & Natural Gas Processing (PNGPD)
Industrial Safety and Environmental Technology (ISET)
Petroleum Marketing and Business Studies (PMBS)
Petroleum Engineering and Geosciences (PEG)
Electrical Engineering (EED)
Welding and Offshore Technology (DWOT)
Mechanical Engineering (MED)
petrochemical engineering (PEMBS)
Computer Science and Information Technology (CSIT)
Conclusion
The goal of establishing the best polytechnics in Nigeria is to train technologists, technicians, and managers in courses leading to the award of certificates, ND, HND, and Advanced Professional Diplomas that are relevant to the needs, aspirations, and development of the nation's diverse economy and industries.
It is hoped that the knowledge gained through such polytechnics will result in a change in the country's economy and industrial development. Because surveying is the foundation of all development, it is critical to strengthen training institutions, particularly those in the polytechnic sector.
All these can be achieved by creating competitions among various polytechnics in Nigeria by ranking them according to their performances.