Top 5 Best Mattress Brands in Nigeria
The quality of your sleep is determined by the mattress you sleep on. It is really important for your comfort and contributes significantly to your satisfaction while relaxing. The best mattress brands in Nigeria must be in proper firmness for your body to prevent pain and aches. Hard, moderate, and soft mattresses are available, based on your body's needs.
A good mattress is an investment. Do you intend to invest in a good mattress? There are mattress brands in Nigeria that have been proven to be the best.
This article will discuss the top 5 best mattresses brands in Nigeria.
Pros of Sleeping in A Good Mattress
As you sleep, your body cools down to maintain a comfortable temperature. Natural materials such as cotton and woolare used in mattresses to keep your body temperature stable.
To keep your body in the ideal shape, you'll need a properly built mattress. Your posture during the day is also affected by how your body is oriented and put on your mattress.
 It boosts your body's efficiency. That is, after a good night's sleep, which will rely to a large extent on "a good mattress," you will be more motivated to conquer your day. Your sleeping habits are influenced by factors such as memory, cognition, and homeostasis. This is, in turn, highly dependent on the quality of your mattress.
Having a terrible mattress, on the contrary, can cause more harm than benefit. It's the total opposite of the aforementioned advantages.
Things To Consider For When Buying A Mattress
Choosing the proper mattress entails more than just looking at the design and aesthetics. Different mattress brands produce various types of mattresses. As a result, you must be certain about which of their things you want. In your hunt for the top 5 best mattresses in Nigeria, keep the following criteria in mind.
Your stature
It is critical to choose a mattress that is longer than your body span. Also, if you're sharing a bed with someone else, think about how much space you'll take up on the mattress.
Your Body Weight
Choose a mattress with moderate firmness if you are light. Note that as you gain weight, your need for firmness grows.
Your preferred sleeping position
Back sleepers should choose a mattress that is somewhat firm. Side sleepers should choose a softer mattress. Stomach sleepers, on the other hand, will want medium to firm mattresses.
Your financial situation
After you've considered all of the other factors, it's critical to find one that works within your budget. Although purchasing a high-quality mattress can be costly, settling for a low-cost alternative is not the greatest option. You can look for different retailers and pick one with reasonable prices. Don't be so frugal with your money that you end up harming your health. If you need to save for a good mattress, go ahead and do it.
Top 5 Best Mattress Brands in Nigeria
1. Mouka Foam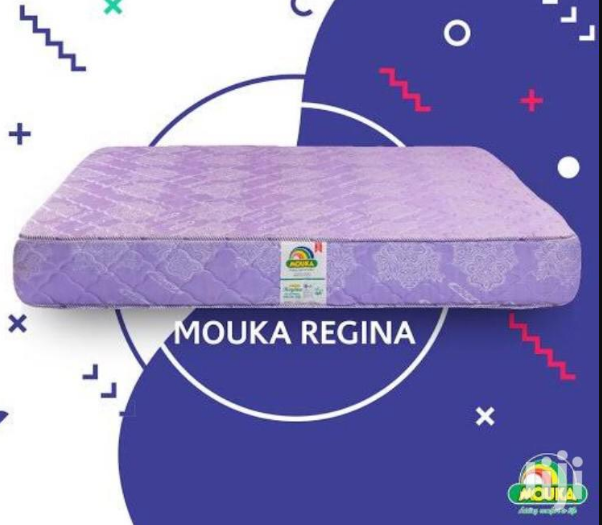 Many will refer to them as "The Best Mattress Brand In Nigeria" due to their widespread appeal. Mouka Foam is a Mouka Ltd product. They started in 1959 and specialize in furniture and bed construction. Passion, honesty, innovation, performance, and excellence are their brand values. They've earned a reputation as a powerful authority in the mattress industry both locally and internationally. Abraaj Group, a multinational corporation, is a partner of the company.
Mouka Foam has a large distribution network in Nigeria, with over 250 third-party distributors. It also has over a thousand branded retail locations throughout the country. Its manufacturing plants are strategically positioned throughout Nigeria. Indeed, it has established brand loyalty and garnered numerous local and international accolades, including the African Brand Congress Nigeria's "Mattress Brand of 2017" award.
The Luxury mattress, Well-being mattress, Economy mattress, and Mainstream mattress are some of the numerous types of mattresses offered by the brand, depending on your budget. These mattresses are available in a variety of comfort levels, from firm to medium to soft. You can count on a great night's sleep when you choose the Mouka brand.
The springs in the Mainstream mattress are extremely tough and long-lasting. Mouka Foam 'Dreamtime for Kids' is also available for children and teenagers. The company claims to provide exceptional comfort and long-lasting mattresses made from unquestionably high-quality materials hence had been listed as the first on our list of too 5 best mattress brands in Nigeria.
2. Vitafoam Mattress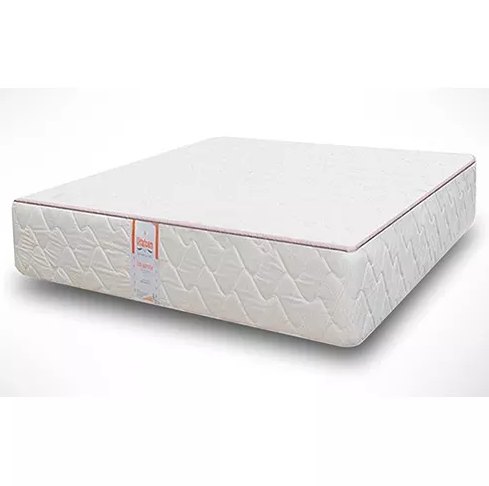 Vitafoam Nigeria Plc is one of the top 5 best mattress brand in Nigeria and is the country's biggest maker of flexible, reconstituted, and rigid foam products. Vitafoam's history in Nigeria dates back to 1962, when a collaboration between British Vita and Unilever was formed. Vitafoam was Nigeria's first foam production company to receive the NIS 9002 certification.
They also control a significant piece of the foam market in the United States. Many people believe that their mattress is the best brand in Nigeria. Vita goods were imported and distributed in the country the same year. Vitafoam did not become fully acquainted with the Nigerian market until 1966, when a polyether facility was created in Ikeja. The company swiftly rose to prominence as one of Nigeria's major manufacturers of foam products, including furniture, polyether, and upholstery. As the corporation prospered, it proceeded to build plants in strategic locations throughout Nigeria.
It became a publicly traded firm on the Nigeria Stock Exchange floor in 1978. It had a revenue base of $1.02 billion by 1995. It has earned numerous local and international prizes throughout the years, including the International Quality Award in 2000.
Vitafoam Mattresses are noted for their longevity and range of hardness, giving you a variety of options. Custom mattresses and pillows are also designed and built by the company. There are mattresses for leisure time, nursing mothers, and so on. Vitafoam Mattress is regarded to be among the top 5 best mattress brands in Nigeria.
3. Polly Foam Mattress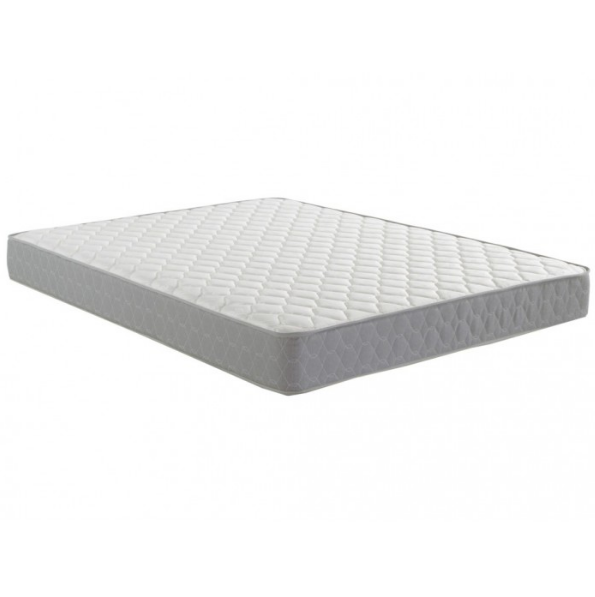 Polly Foam mattress, which was founded in 1978 and has its headquarters in Onitsha, Nigeria, is the next top 5 best mattress brand in Nigeria. The Group Enterprises employ the Polly Foam brand name. They provide foam products of various grades to their customers, taking into account their financial situation as well as their physical requirements. Their distribution centers can also be found in Enugu, Imo, Benue, Abia, the Federal Capital Territory, and Port Harcourt.
Polly Foam Mattresses are of the highest quality and provide complete satisfaction to their customers. Mattresses of various densities are produced by the company using cutting-edge foaming machines. Through their orthopedic mattresses, this brand caters to the needs of the elderly. For your unique body needs and budget, you'll find a variety of foam items with various textures and grades. Hence considered to be among the top 5 best mattress brand in Nigeria.
4. Unifoam Mattress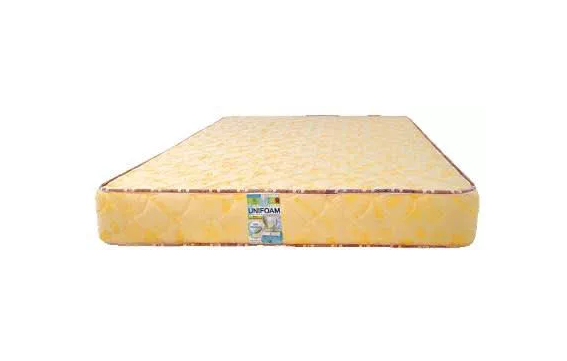 Unifoam was first registered as a trademark in 1981, but it did not begin commercial operations until 1982. In Ilorin, the Unifoam brand began with a single facility. It has expanded over the years to incorporate factories in more states across the country. Spring mattresses, pillows, and sofa cum beds are just a few of the foam goods available from Unifoam.
Many people prefer Unifoam Mattress, which is also regarded as one of the top 5 best mattresses brands in Nigeria. This brand provide optimum comfort by supporting your body curves. Unifoam exudes luxury in addition to comfort.
Another feature that distinguishes the Unifoam mattress from others is the company's concern for aesthetics. Unifoam mattresses come in a variety of attractive colors and designs. Unifoam Mattress is made in accordance with strict environmental regulations in order to protect the environment. The latex and foams utilized are chemical-free, and the manufacturing process adheres to high quality standards.
5. Winco Foam Mattress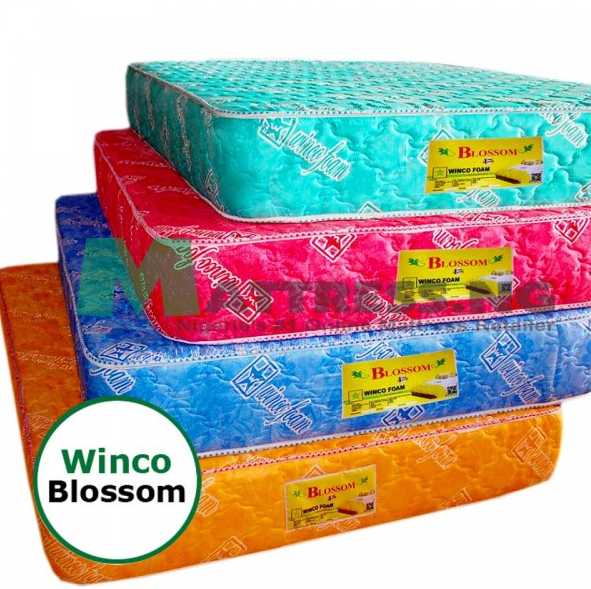 FiWinco Foam Industries LTD is one of the country's largest foam makers and has been recorded to be among the top 5 best mattress brands in Nigeria established in 1983.
Winco Foam Mattress is a high-end brand that uses the best materials in production. It's a luxury double-layer mattress that'll keep you comfortable all night. Winco Foam has a wide range of mattresses to suit a variety of demands. There is, for example, a Winco foam created specifically for use in hospitals, as well as those designed for students.
The orthopaedic Winco Foam is ideal for the elderly or people who suffer from chronic pain. There's also the Winco Mattress, which is constructed of the finest cotton and provides a true feeling of luxury. You can count on optimal spinal support and outstanding comfort with the Winco Mattress.
Winco Foam also has a diverse product line that caters to the Furniture, Upholstery, Healthcare, and Residential industries hence as been regarded to be among the top 5 best mattress brands in Nigeria.
Wrap Up
The value of a good night's sleep should not be underestimated. It's critical to invest in a good mattress because it's so important for getting a good night's sleep.
These are the top 5 best mattress brands in Nigeria, with a wide range of mattresses for children, seniors, and students, all tailored to their specific demands and budgets. These brands will provide you with the utmost in comfort, beauty, and luxury.