How To Check Mtn SME Data Balance
Want to know how to Check Mtn SME Data Balance ? This article would explain how to do so.
MTN SME data Share is a prepaid service built exclusively for growing businesses, allowing owners to purchase MTN data bundles and share them with their employees.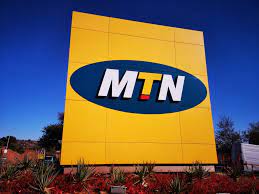 MTN SME data share is another option if you want to start a data-selling business in Nigeria. MTN SME Data Share has been designed to be a simple, user-friendly self-service solution that puts you in complete control of your data spend across your business.
Sponsors and beneficiaries are both included in the MTN SME Data Plan. Sponsors are those who buy large amounts of data and share, sell, or distribute it to others.
Beneficiaries are individuals who have purchased or received data from an MTN SME Data Sponsor. You are a beneficiary if you purchased data from an SME seller.
The following guide or tutorial will walk you through the methods for checking your MTN SME Data balance.
Easy Way to Check Mtn SME Balance
USSD code or SMS can be used to check the balance of SME data.
The sponsor can check his or her data balance by sending Data Balance to 131 or dialing *461*2*3#, while the beneficiary can check his or her share balance by sending  "SHAREBALANCE" to 131 or
Dial *461# and follow the on-screen prompts.
On the MTN website, you can also find information about the MTN SME Data share codes.
Key Features Of Mtn SME Data Share
Data is sent to beneficiaries via SMS or USSD.
At any time, data can be shared with anyone.
The data sharer (sponsor) will be in charge of data allocation.
How Can I Buy Mtn SME Data Share Bundle In Nigeria
To get an MTN SME Data Share bundle, simply do the following:
To migrate to the SME Plus Service Class, send 460 to 131 or dial *460#.
You must ensure that your airtime balance (on the mobile phone doing the sharing) is sufficient to cover the cost of the data bundle being purchased.
To purchase a data-sharing bundle, send the keyword that matches to the plan you want to purchase.
If you run out of airtime on your MTN line, you can top it up with a recharge card, VTU, or Quickteller.
How to Share Mtn SME Data With Beneficiary
You may get started by dialing *461# and following the instructions.
NOTE: Only data in multiples of 250MB, 500MB, 1GB, 2GB, or 5GB can be shared. It is not permitted to share data in multiples of any other data size.