How to Check Glo Balance [Airtime and Data ] 2021
Are you interested in learning how to check Glo balance, both in terms of airtime and data? Then you've come to the right place.
Nothing is more infuriating than recharging your line but being unable to check your balance after making numerous calls without receiving a notice that your airtime is about to expire.
The majority of people that have the difficulty of not understanding how to check their account balance are Glo customers, mainly because their coding pattern is extremely unique.
GLO, or Globacom Limited, commenced operations on August 20, 2003, with its headquarters in Lagos.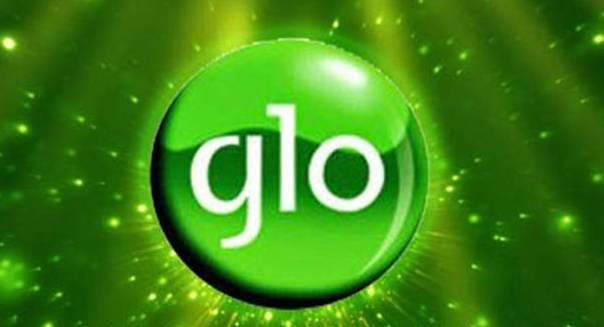 Glo has established a reputation for being a dependable network in terms of both calls and internet connectivity since its inception.
Glo, like other telecommunications networks, uses USSD codes to monitor both data and airtime balances.
As a result, in this post, I'll show you how to check your Glo balance, including your airtime and data balances.
As a Glo subscriber, you should be aware that you have been supplied with USSD codes to check your Glo balance, account balance, data balance, and so on.
Additionally, keep in mind that the USSD codes in question are easier to use than you would expect, and they operate 24 hours a day.
How to Check Your Glo Airtime Balance
I've split these steps down for your convenience;  To check the balance of your Glo airtime, simply follow the steps below.
Dial #124# with your Glo sim card on your mobile device.
A pop-up message with your details will appear on your screen; feel free to view it.
How to Check  Glo Balance for Data
You may check your Glo data balance in a variety of ways.
You may check your Glo data balance using SMS, USSD, or your mobile device's web browser.
The most reliable method of verifying your data balance is via USSD.
Using the Glo USSD code to check your data balance does not require internet access and is available 24 hours a day.
How to use USSD code to Check Data Balance On Glo
Apart from checking your Glo data level through SMS, you can also check your Glo data balance using the USSD code.
Simply call *127*0# to check your Glo data balance through USSD.
This will display a pop-up window with your Glo data balance.
Alternatively, you may dial *777# and then choose your current subscription plan followed by manage data.
Following that, you will receive an SMS containing your Glo data balance information.
Associated: Glo Yakata Subscription, Code For Data Plan, And Balance
How to check Glo data balance using Sms
Simply message INFO to 127 to check your Glo data balance through SMS.
Following the successful transmission of your SMS, you will receive a text message from Glo.
The notification will include information about your data balance and expiration date, as well as any other pertinent details regarding your Glo internet service.
How to Check Glo Data Balance Online
Additionally, you may check your Glo data balance through the internet. This is the best method for iPad users.
Simply,
visit the Glo hsi site to check your Glo data balance online.
Glo's self-help webpage, Glo HSI, enables customers to manage their Glo Bolt internet connections.
Glo Bolt is an enhanced Glo internet service designed exclusively for Nigerians.
That concludes our guide on How To Check Glo Balance – Glo airtime and Glo data balances.
How to check Glo Bonus account balance
Simply dial #122# to view your Glo bonus account balance.
However, there may be more hidden incentives depending on your prepaid or postpaid plan.
However, it also depends on whatever Glo prepaid or postpaid plan you pick.
The following is a code to use to access and check your secret Glo bonus sum.
Booster incentives for Glo Campus: Dial #122*10# to access the Glo Bumpa package; dial #122*2# to get the Glo Yakata package; dial *220*1# to access all your bonuses.
If you want to check your Glo welcome back bonus, dial #122*23#. If you want to check your Glo welcome back sim bonus, dial #122*34#.
However, if you discover that you have a locked welcome back bonus, dial #122*35# to activate it.
Wrap Up
We think that this post has covered pretty much everything you need to know on how to check your Glo balance for Airtime, Data, and Bonus.
However, if there is a plan on the Glo network that you are seeking and you were unable to locate how to activate it in this post.
kindly use the comment section in this post.