Easy Way To Migrate to Mtn Yafun Yafun 2021
A careful examination of Nigerian telecommunication networks reveals a practice of lavishly rewarding new subscribers. These extras help new subscribers appreciate the network even more and recommend it to their friends and family.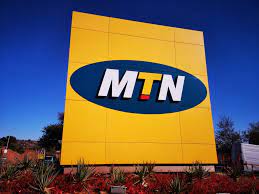 It's no secret that Nigerian telecommunications networks keep their customers by providing them with enticing tariff plans, bonuses, and promotions. In this article, we'll look at a step-by-step guide on how to switch to MTN Yafun Yafun and take advantage of these benefits.
How Does Yafun Yafun Work
The MTN yafun yafun tariff plan is unique in that it is offered to existing or new subscribers. The bonus on the tariff plan is only available to new subscribers. This tariff plan is an MTN starter plan which gives new customers a bonus of 700% on airtime and account recharges. If you recharge your phone with N100 or more on MTN Yafun Yafun, you will receive a 700% bonus on every recharge for the next three months.
Approximately 500 percent of the bonus will be available for use in making phone calls and sending SMS, while the remaining 200% will be available for browsing all websites and apps. It will be revealed in this article that there are some additional advantages to using MTN yafun yafun.
Pros of Mtn Yafun Yafun
For the next three months, every recharge of N100 or more will earn you a 7x bonus.
Customers will also receive a 100% data bonus for any data activation for the next four months.
Customers of Yafunyafun can earn the bonus through any of the following channels: Physical Recharge, VTU, DYA, and On-Demand.
You can get the bonus as many times as you want as long as you're on the MTN yafunyafun tariff plan
National Voice and SMS will receive 500 percent of the incentive, while Data will receive 200 percent of the bonus.
Three-day free access to WhatsApp on a weekly basis.
Charges On Mtn Yafun Yafun 
Make calls for just 75k per second, or N45 per minute, using the MTN yafun yafun bonus account. Customers are charged 69k per second from the main balance, which is slightly less than the other – 60-second calls are charged N41.40 each minute.
People will believe that the charges are excessive when compared to the other tariff plans, which is correct. However, the incentive and double data offer have already made up for it. The best aspect about using double data is that you can browse any website you want.
How To Migrate To Mtn Yafun Yafun
 You must acquire a new sim to be on MTN yafun yafun.
Before purchase, check to see if the new sim's seal has been cracked or tampered with.
Add the sim to your account. Customers who are new to the service will be asked to supply information such as fingerprints and facial recognition.
Load your first recharge on the line to activate your MTN new sim.
Keep in mind that there will be a pop-up action as soon as you turn on the sim with your phone.
From the USSD menu that appears on your screen, select MTN YafunYafun.
However, if a consumer fails to select a tariff plan, you will be automatically converted to the MTN YafunYafun plan.
You can also switch to a different tariff plan of your choice, but your bonus will be forfeited.
How To Check My Mtn Yafun Yafun Balance
Customers can check their main balance by dialing *556# on their MTN sim.
Dial *559*43# to check your MTN Yafun Yafun bonus balance.
Dial *559# to check your MTN Yafun data balance.
What Is The Validity Of The Bonus
The airtime bonus is for 7 days, after which it will expire and any unused bonus will be forfeited. However, if you recharge before your bonus expires, you will receive another bonus, but each bonus will expire on its own day.
You will receive a 700 percent bonus on ALL of your recharges, as well as free access to WhatsApp for three months only. You will no longer receive bonus on your recharges after 3 months, and the system will automatically move you to the MTN BetaTalk tariff plan.